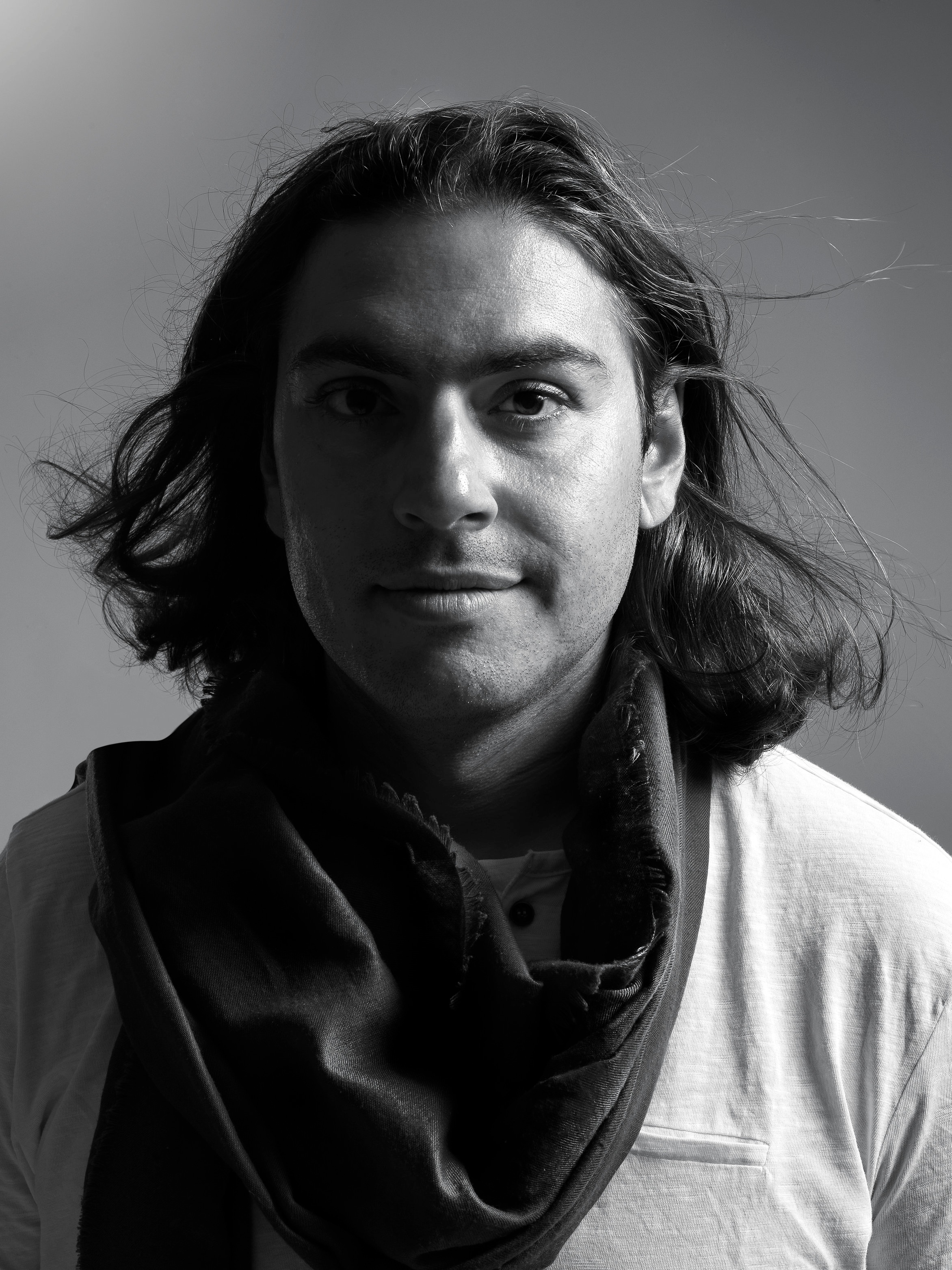 DESIGN FOR A CAUSE
With a shared passion for design, sustainability, and giving back to the community, this panel discussion focuses on what it means to design thoughtfully, inclusively and sustainability. The panel discusses the means of having a socially-driven business, how to establish one, how to sustain one and how to make sure it grows. They also discuss some of the Egypt-specific challenges that face businesses of this nature and tackle different ways of overcoming them. Primarily, this pane poses the question of how we can set the stage for socially-driven initiatives to flourish.
Panelists: Yara Yassin (Upfuse) and Farah El Masry (The Doodle Factory)
Moderator: Nedal Badr
DESIGNING FOR MASS CUSTOMIZATION
In response to the diversified needs of the market, companies are required to provide more user-oriented products and services than ever. In order to satisfy such needs, much attention has been paid to customization. Doing that on a big scale is called mass customization, which involves taking elements from our current production system and developing them in new and exciting ways. Amr talks to us about the value of modular design and how thinking modular is the best way to approach mass-customization.
Speaker: Amr Oresnsa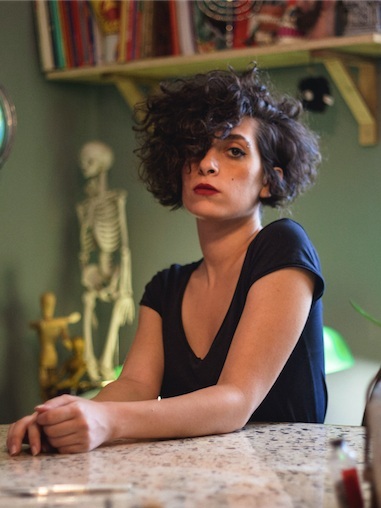 BRANDING THE CITY: CAIROPOLITAN
Cairopolitan was created through visual observations of Cairo's contemporary life. Founded in 2006 and launched in 2017, the brand focuses on designing and manufacturing a series of products directly connected to Cairene everyday life, reminding us of all that is special about Cairo. The Cairpolitan team discuss the challenges of transforming a design idea into a final product. They talk about brand positioning and project sustainability from both design and business perspectives. The team discusses the difference between business and commercial art. They delve into the value of partnerships, the science of marketing and the importance of defining your consumer and knowing how to reach them.
Speakers: Ahmed Hefnawy, Nelly El Sharkawy and Omar Abdel Latif (CAIROPOLITAN)
Moderator: Salma Mobarak
ART AND CULTURE AS URBAN CATALYSTS
As part of its ongoing theme of Art and Culture as Urban Catalysts, CLUSTER will present some of its current and previous projects that map creative initiatives, develop networking platforms and propose design interventions to promote inclusive public space. These projects focus on Cairo, but have also been extended to examine other cities in the MENA region, such as Amman, Beirut and Tunis. CLUSTER will also present a summary of its latest study entitled Creative Initiatives: Economic Impact on Downtown Cairo with the support of the British Council. This project critiques the conventional definition of "creative class", while offering a more inclusive framework to measure the spillover effect of creative initiatives on informal economy and the urban setting.
Speakers: Omar Nagati and Eman Elhoufy (CLUSTER)
THE ART OF VIDEO CONTENT PRODUCTION
Hatem Tag talks to us about how he started his journey with Qabila. He details how they grew from a small room with only 3 individuals to an established entertainment company with 50 artists, who develop creative content around the region. This content, now, ranges from tv series to animated cartoon shows with networks like Cartoon Network. In addition, Hatem also discusses Bare Entertainment's creative and production process. He talks about how they choose, develop and execute their ideas into final products.
Speaker: Hatem Tag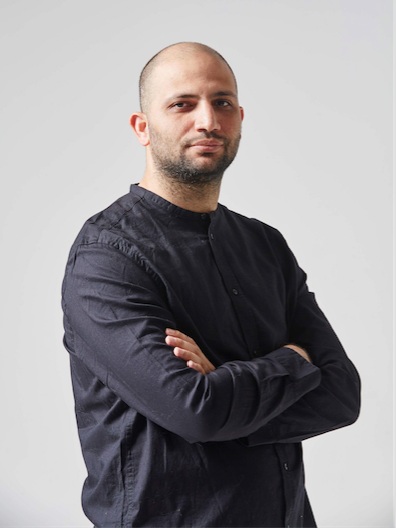 ROBABECCIAH THE INFORMAL CITY
Islam El Mashtooly and Mouaz Abouzaid curated the 2018 Egyptian National Pavilion at the Venice Biennale (La Biennale di Venezia), along with Cristiano Luchetti. The Biennale's theme was "Free Space", and within that, the curators proposed, "Robabecciah", a theme of redevelopment strategies for spontaneous commercial spaces across Egypt. Islam and Mouaz talk to us about their journey with the pavilion, taking us through their processes of conceptualization, design development, fabrication, and construction. To them, "Robabecciah" represents an important metaphor for the anthropological-urban condition of Egypt. It also exemplifies all the layers of the Egyptian society. Robabecciah is a proposal that aims to upgrade and govern large urban areas allowing a "free use" that contributes to a better living.
Speakers: Islam El Mashtooly and Mouaz Abouzaid

MY VISUAL STORYTELLING JOURNEY
As a filmmaker, visual storytelling is about the decisions you make every step of the way to convey your message. This transcends the technical considerations of frame size and camera movement. Because while such tools are crucially important to the filmmaking process, a filmmaker needs to have an acute understanding of what they want their audience to see; how they want the audience to feel, react to and consider. Karim Shaaban takes us along his own journey as a filmmaker, showing us how he started in the business, what he has accomplished so far and what he thinks is most distinguishing about filmmakers and their work. Karim also talks about the great value of experimentation, of self-learning and specialization.
Speaker: Karim Shaaban

FINDING VALUE IN VIDEO CONTENT
Excuse My Content co-founders will be shedding light on their own experience as filmmakers and business owners from the very beginning of their journey till the present time. They will be sharing the story of their passion, and how they were able to bring the craft of film into the advertising scene in Egypt. The team will also talk about the ups & downs along this journey, how they deal with the daily inner-conflict of creating video content for value vs. money, how they design their creative process, and how they see the future of video content and filmmaking in Egypt.
Speakers: Mustafa Sharara & Omar Heraiz (Excuse My Content)
Moderator: Nayra El Berry
FILMING CAIRO NOW! & MODERNIST INDIGNATION
Panelists will discuss the experience of filming short videos related to two design exhibitions curated by Mohamed Elshahed, first Cairo Now! City Incomplete at the 2016 Dubai Design Week, documented by Medrar TV, and second, Modernist Indignation, the winning exhibit at the 2018 London Design Biennale, which included a short film by Ahmed Tahoun and Ahmad Hammoud and was also documented in a video by Medrar TV. The conversation will focus on the approaches of the videographers in documenting and participating in design exhibits, working with limited resources and challenges of filming.
Speakers: Ahmad Hammoud, Ahmed Tahoun & Mai Elwakil
Moderator: Mohamed Elshahed